The MSAD#49 District Concert scheduled for Wednesday, March 18 has been cancelled.
Clinton Elementary celebrated Dr. Seuss' birthday with green eggs and ham for lunch as well as guest readers from the community. A week long "Fox in Sox" sock drive gathered 339 pairs of socks to be donated to the Mid-Maine Homeless shelter!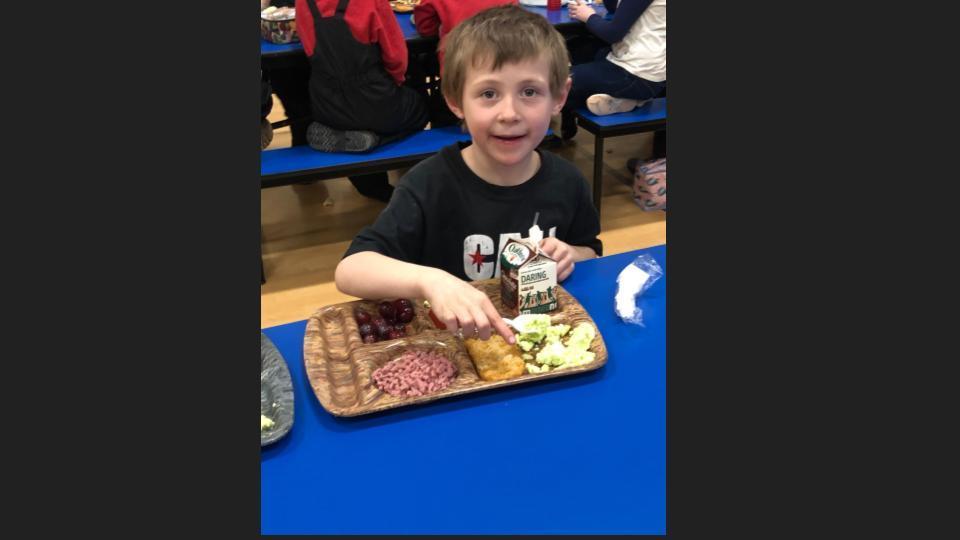 Fairfield Primary Kindergarten students had their fall festival today. Each student created their own Trash Monster.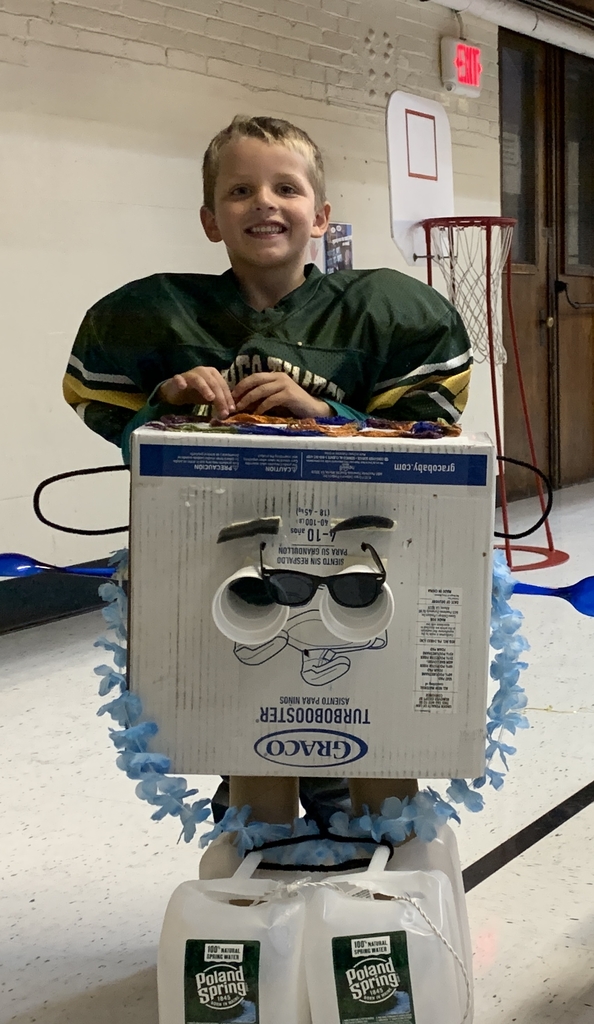 Benton Elem. installed a Story Walk throughout their playground. This story walk presents a book to enjoy while walking the perimeter of the playground. The first book was brought to the school by Mrs. Roy (Reading Recovery), titled "King of Bees" by L. Laminack.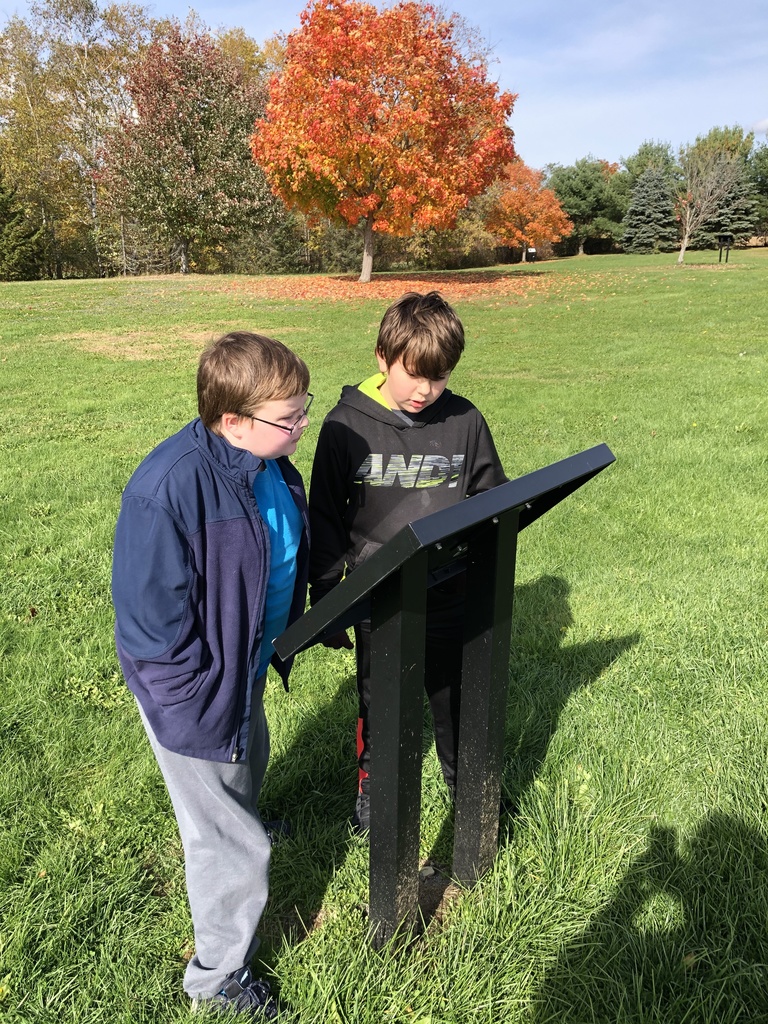 The Benton Elem. Story Walk book for Sept. was presented by Mrs. Rogers (Reading Recovery). She installed the book "Happy Birthday Moon", by Frank Ash. The October book was presented by Mrs. Crothers. She installed the book "Monster Who Wanted to Dance" by Keith Graves.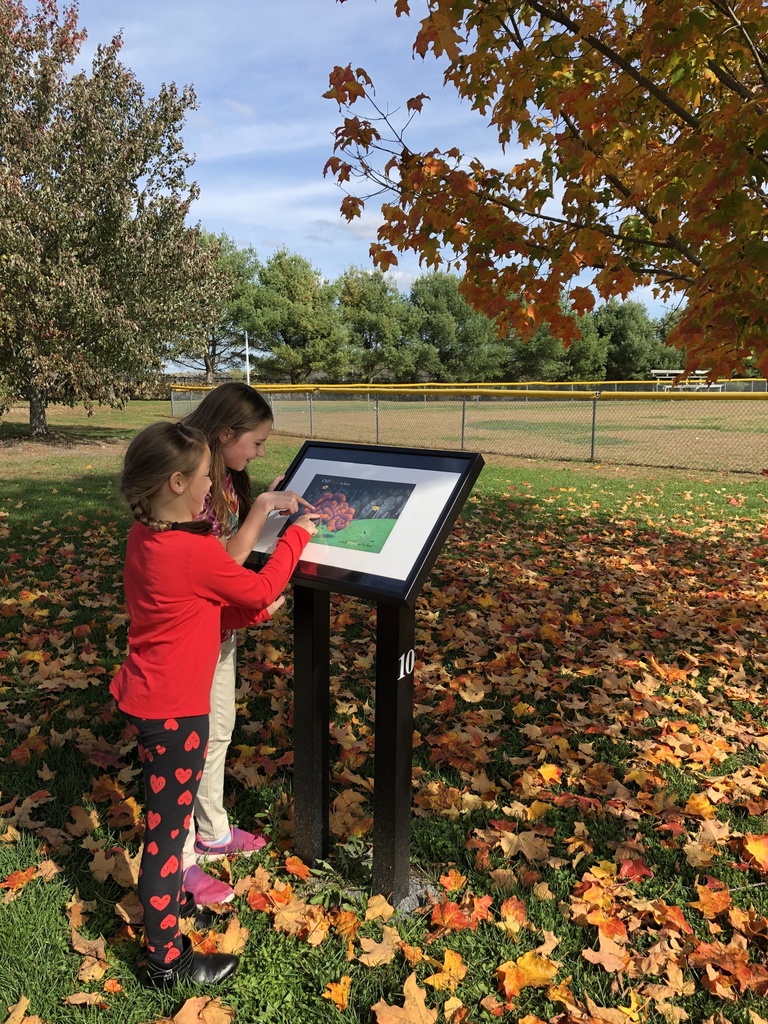 On June 10th Benton 5th graders ended their engineering unit with a "Boat Floating". The unit included a guest speaker, research and following the engineering steps to making a boat that not only could float, but also carry heavy loads. All boats were constructed using cardboard and duct tape.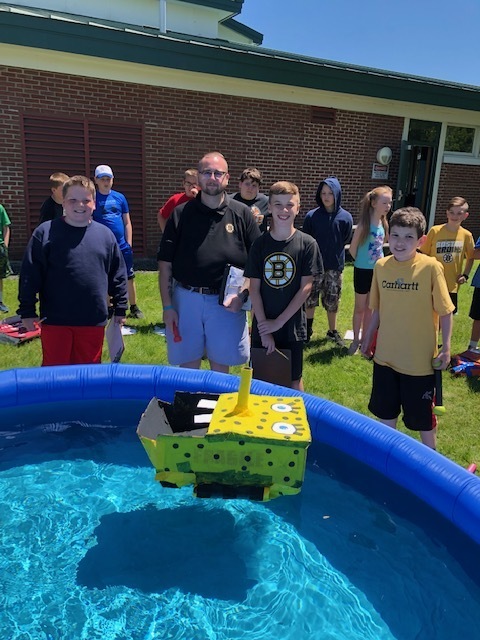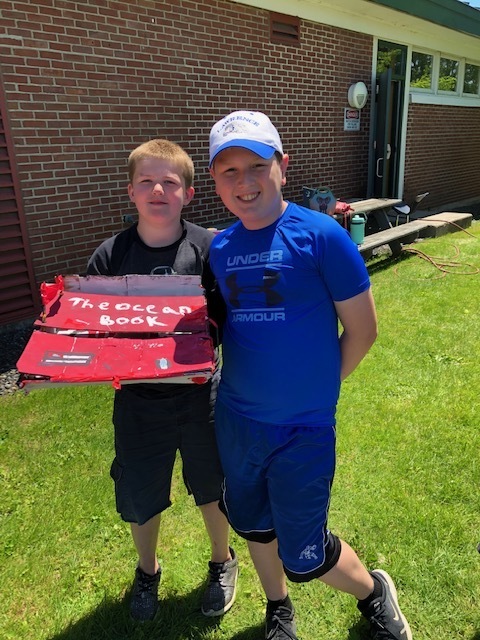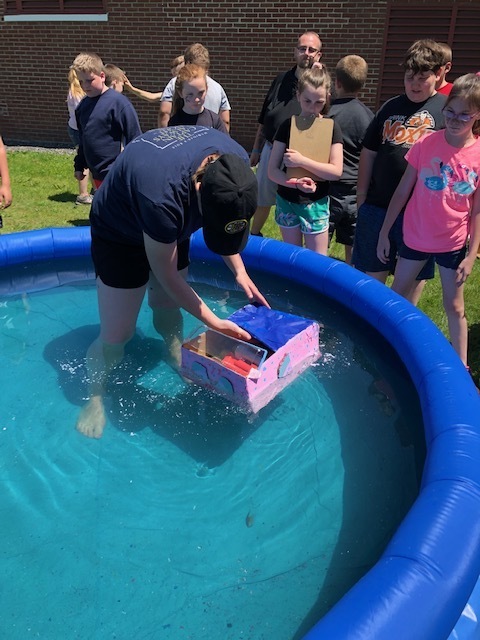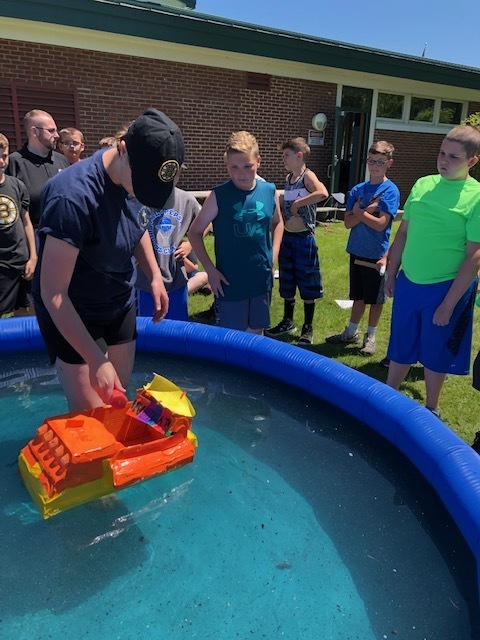 The weather was perfect this year for the Benton Elementary field day! Grades 4-6 enjoyed the activities provided by Mr. Dangler in the morning, while grades 1-3 enjoyed them in the afternoon. What a great day!!

On June 10th, students from Mrs. Therrien's and Ms. Burkhart's classes journeyed to Boothbay Harbor for a harbor cruise and a visit to the Maine State Aquarium. They saw seals on the rocks and were able to handle many sea creatures in the touch tank at the aquarium.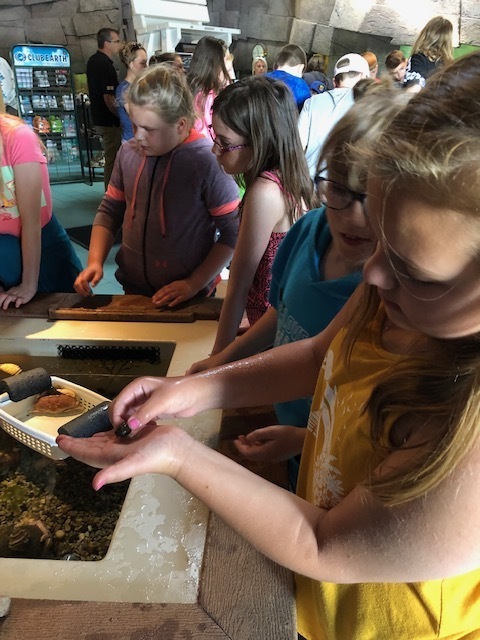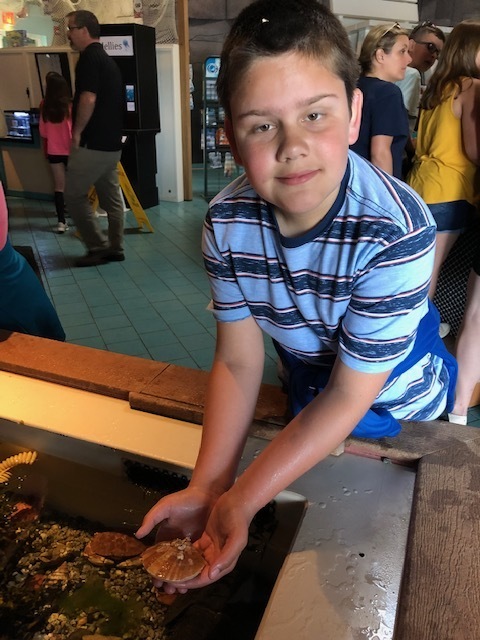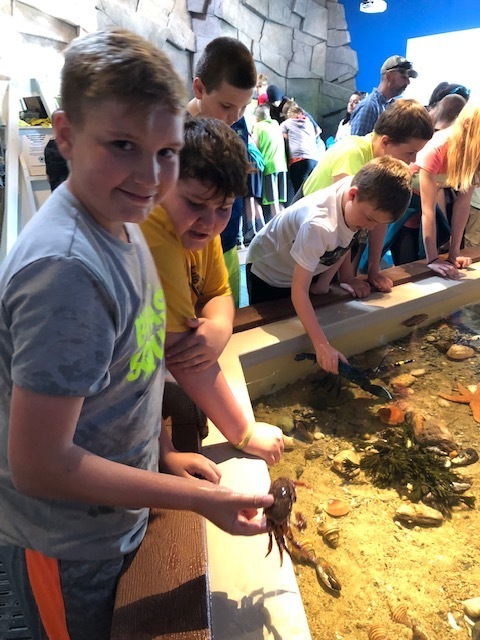 On Sunday, June 9th, the Benton Elementary School PTO hosted a Goodies and Games with Grandparents event. Over 200 people enjoyed snacks and games! The variety of games was amazing! Grandparents shared their appreciation for being included in our school year!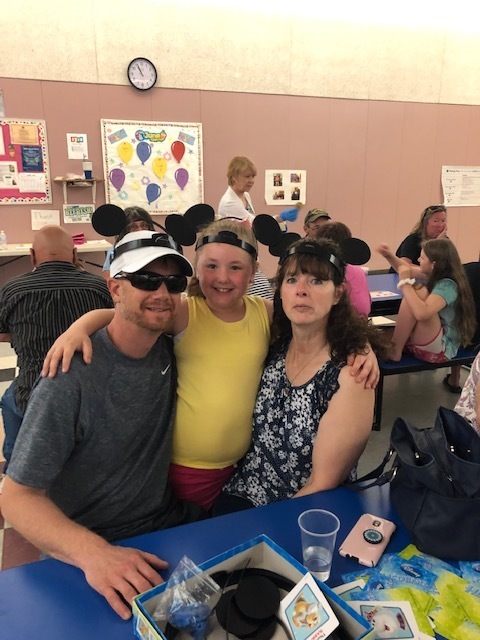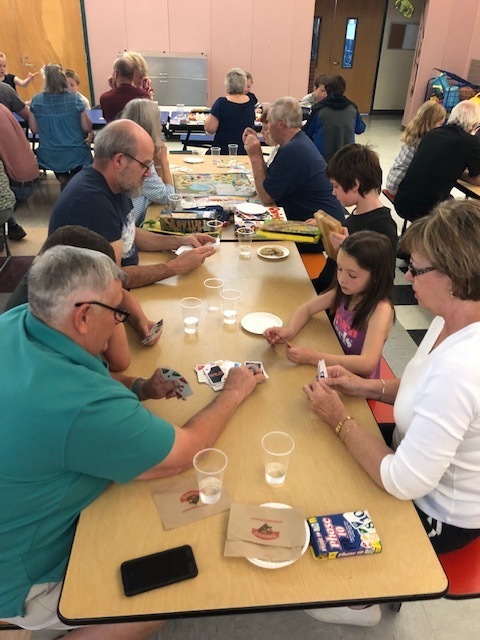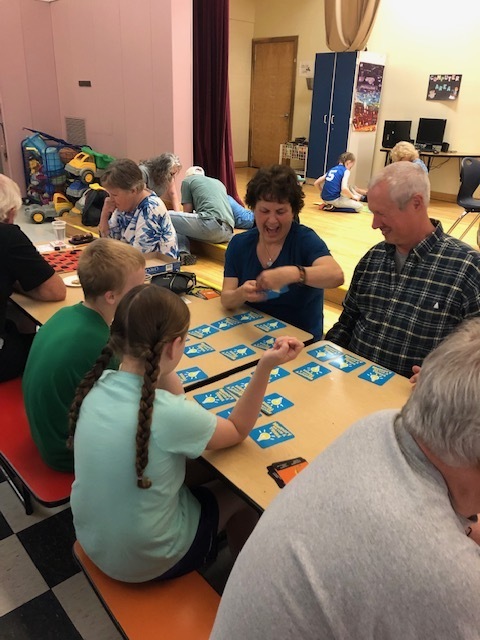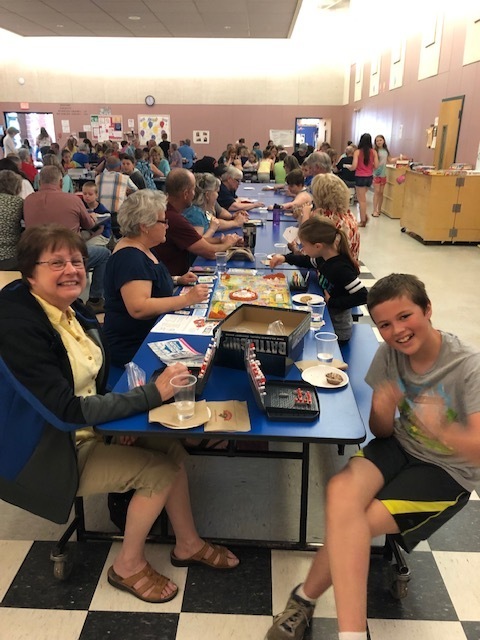 Mrs. Therrien's fifth graders took on the role of soldiers while they visited Fort Western in Augusta.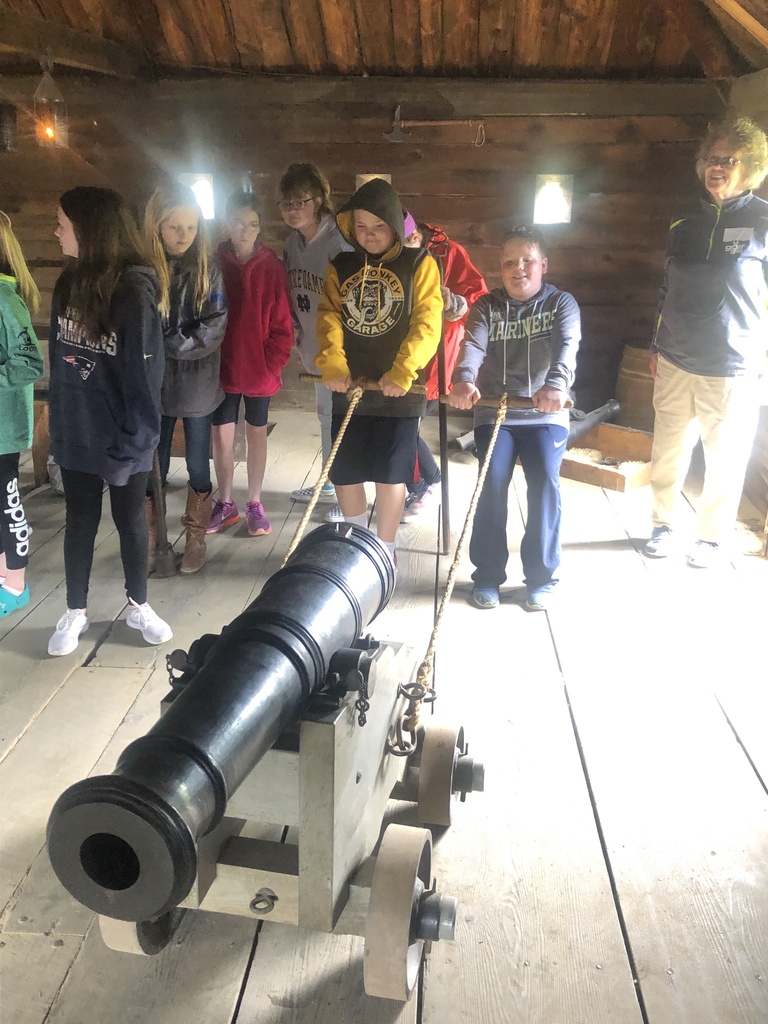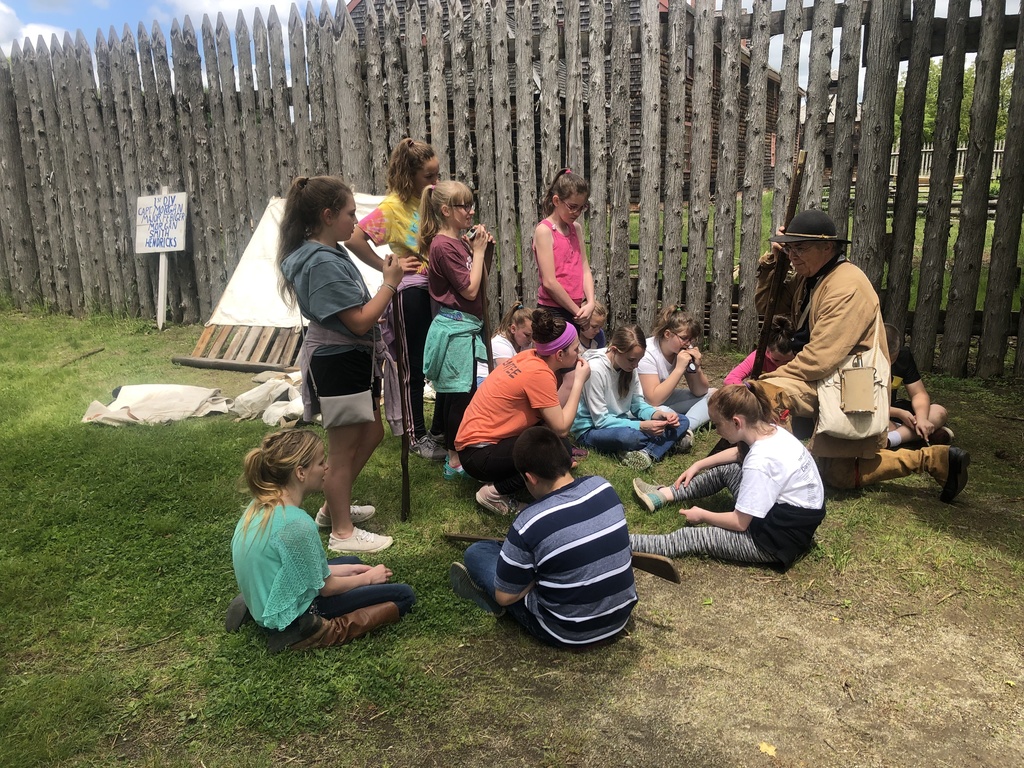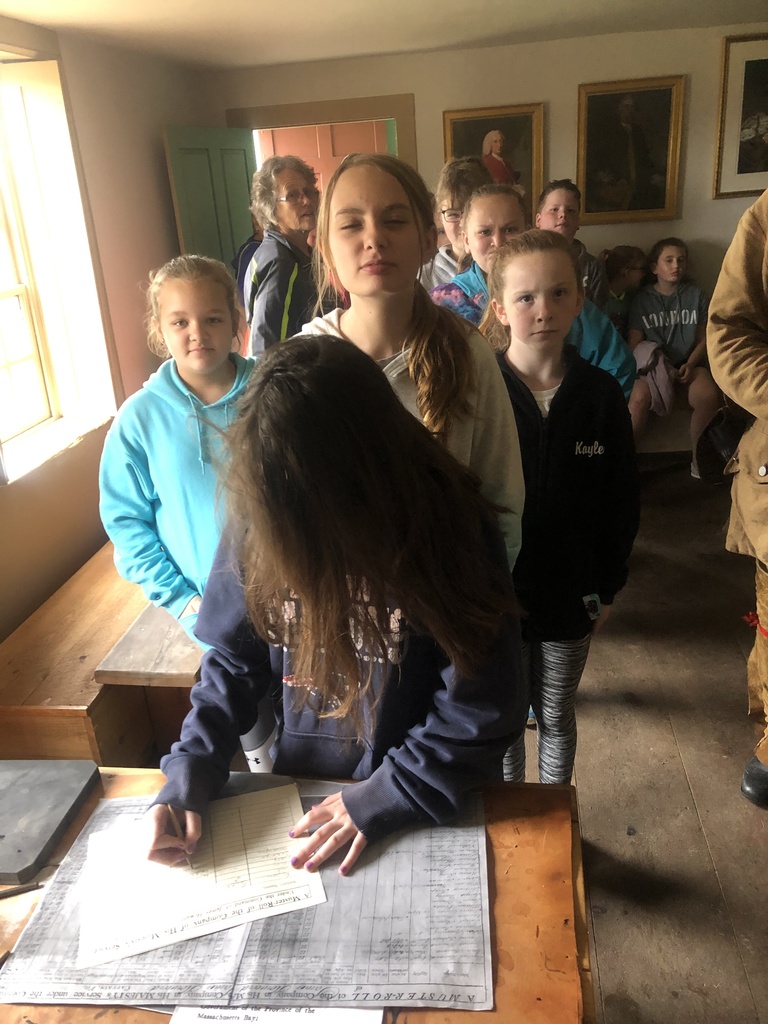 Fifth graders from Ms. Burkhart's fifth grade visited Fort Western in Augusta to see what life was like as a soldier before the Revolutionary War.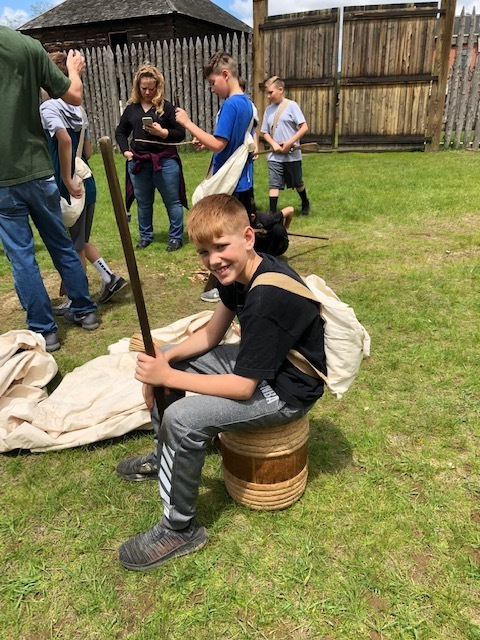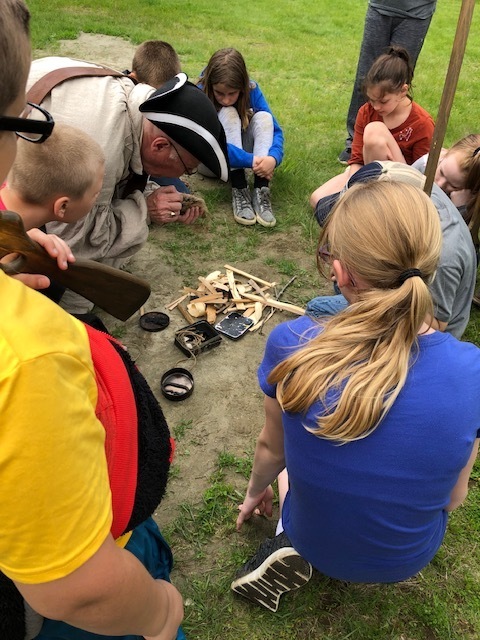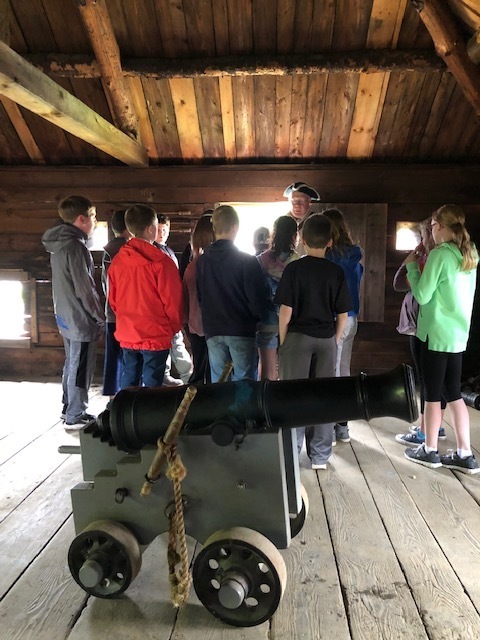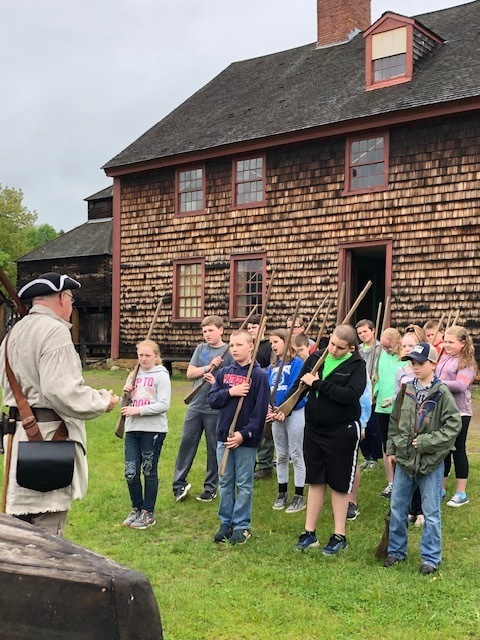 Mrs. Goodrich's class spent the day at Maine Maritime Museum learning about the shipbuilding industry in Maine.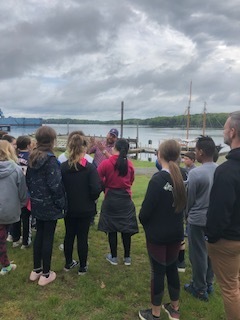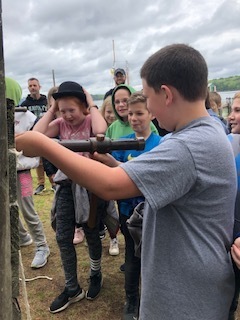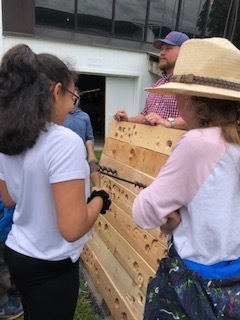 On June 6th, Mrs. Walston's and Mrs. Hachey's Second graders from Benton reviewed what they had learned about erosion with several hands on experiments and observations at the LC Bates Museum.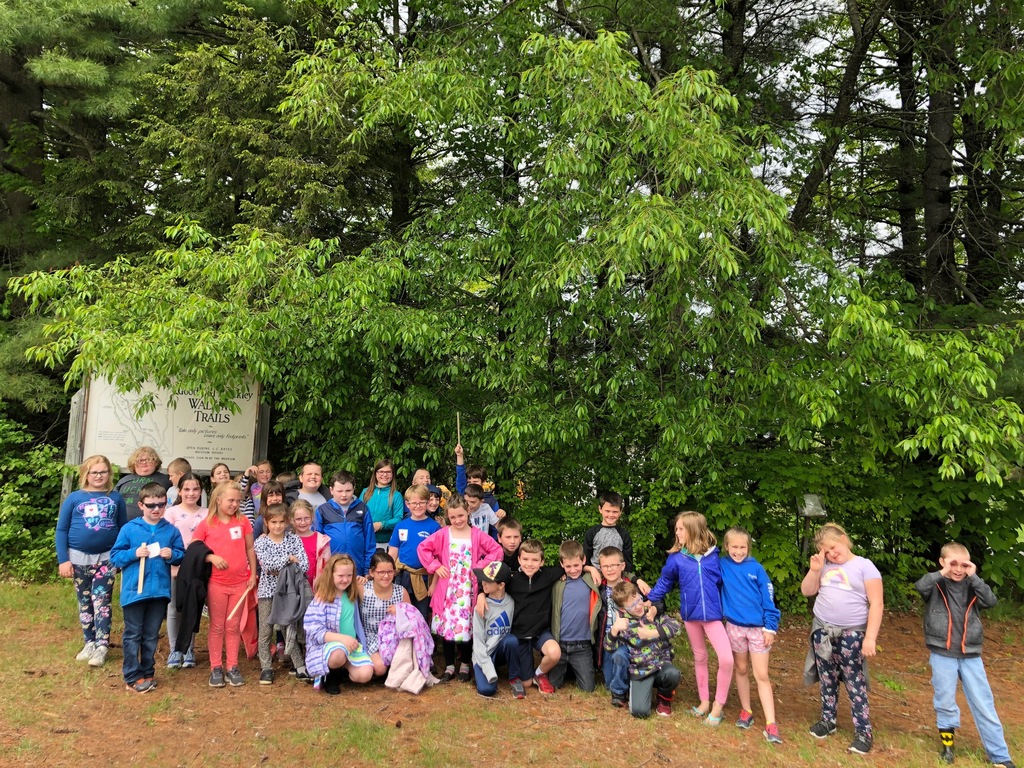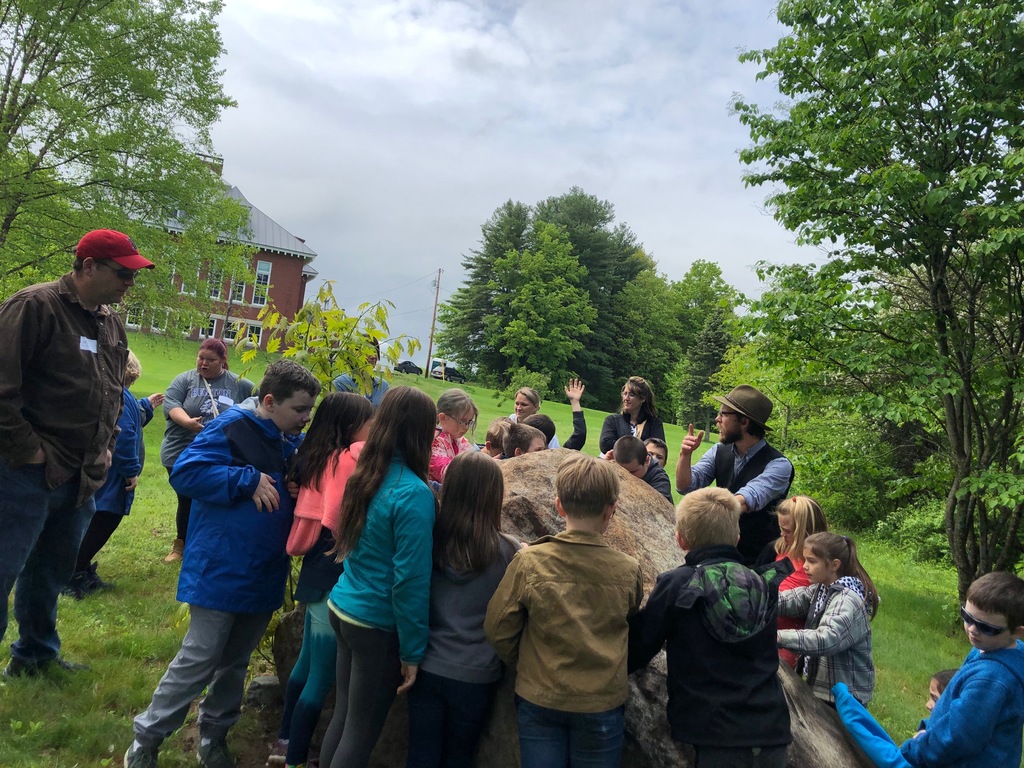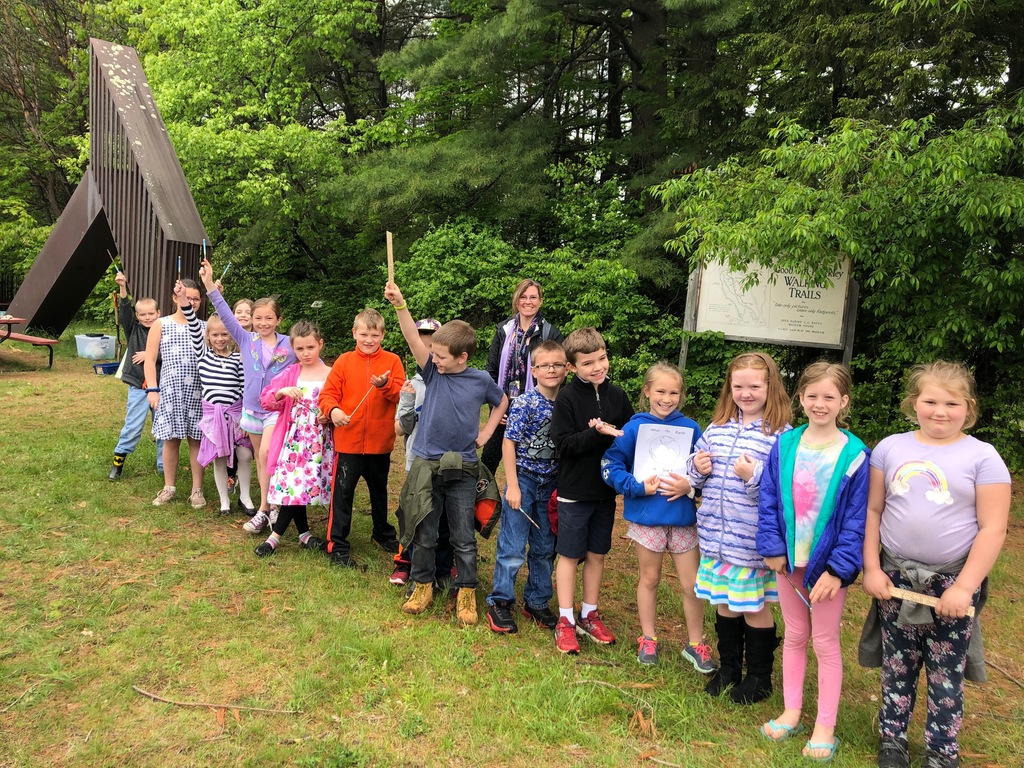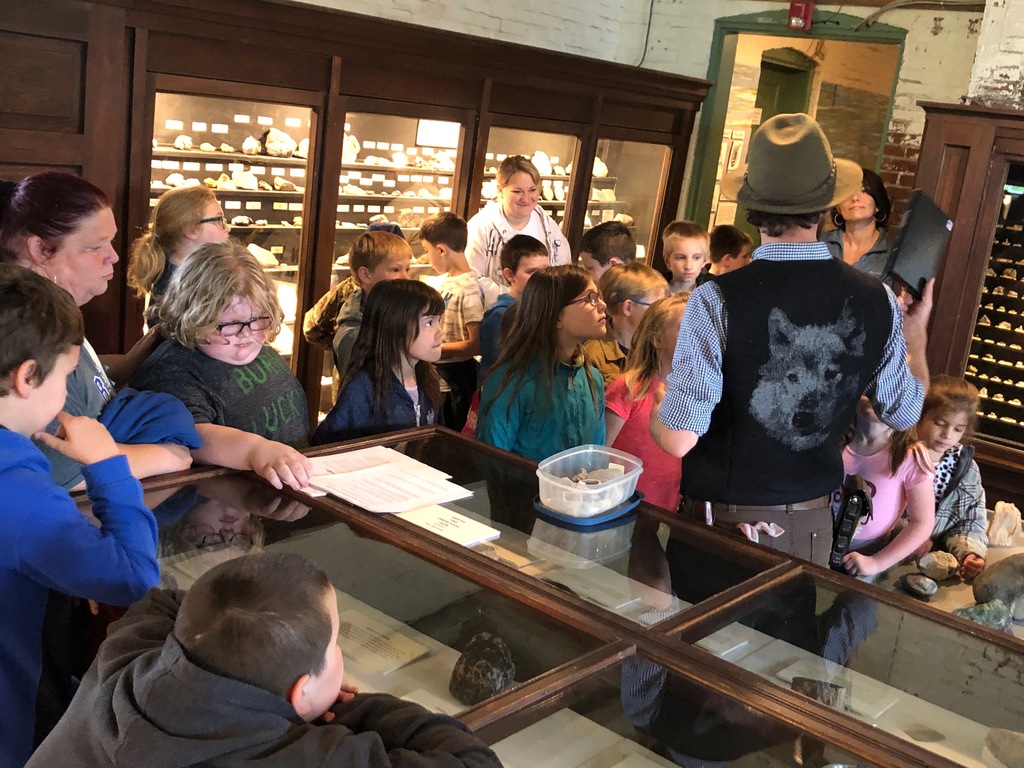 On Fridays, Mrs.Hatch's 4th grade and Mrs. Davis's 1st grade class team up to do Little Science Buddies. The kids are paired up to teach each other and learn lifeworthy skills, such as the Scientific Method, how to conduct research, and complete Maine Animal Projects.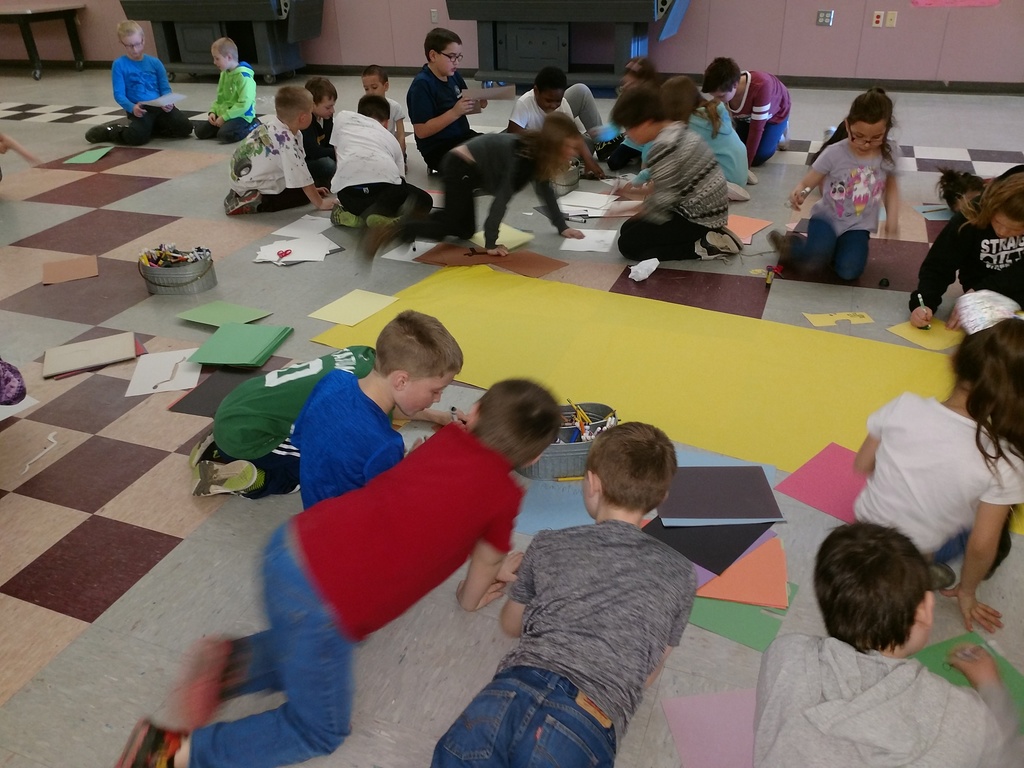 Mrs. Lerette's kindergarten class from Fairfield Primary visited LC Bates for a field trip to the pond and museum! They got to use nets in the pond to catch different kinds of animals that live there. They caught newts, crawfish, water bugs, and even frogs!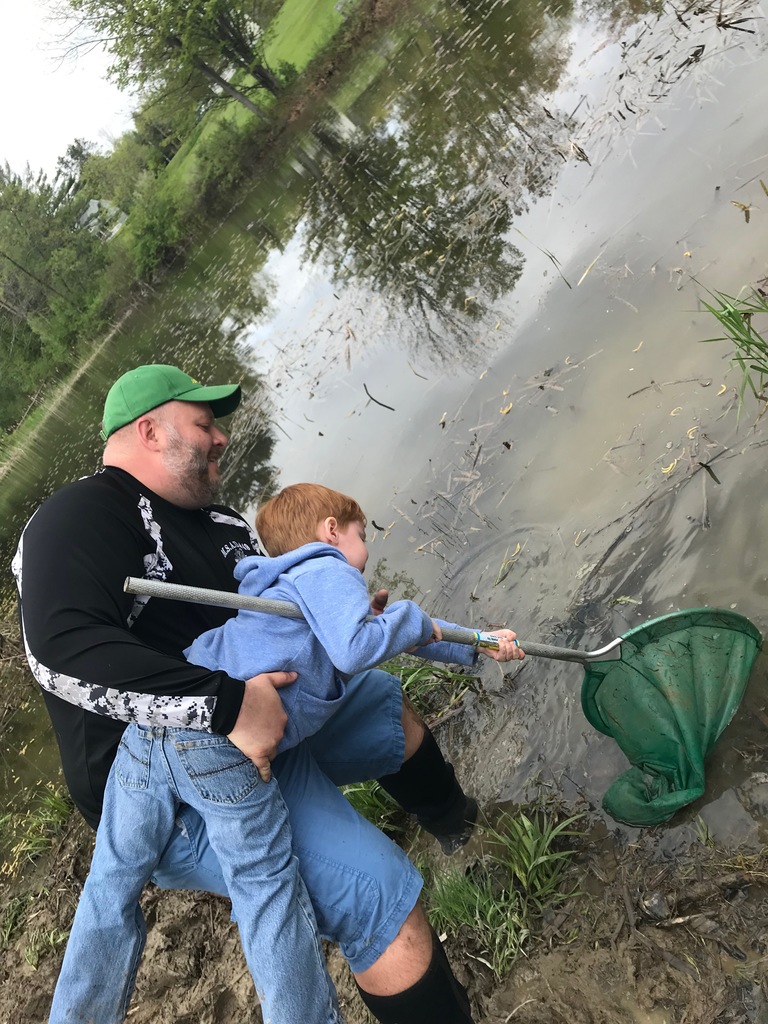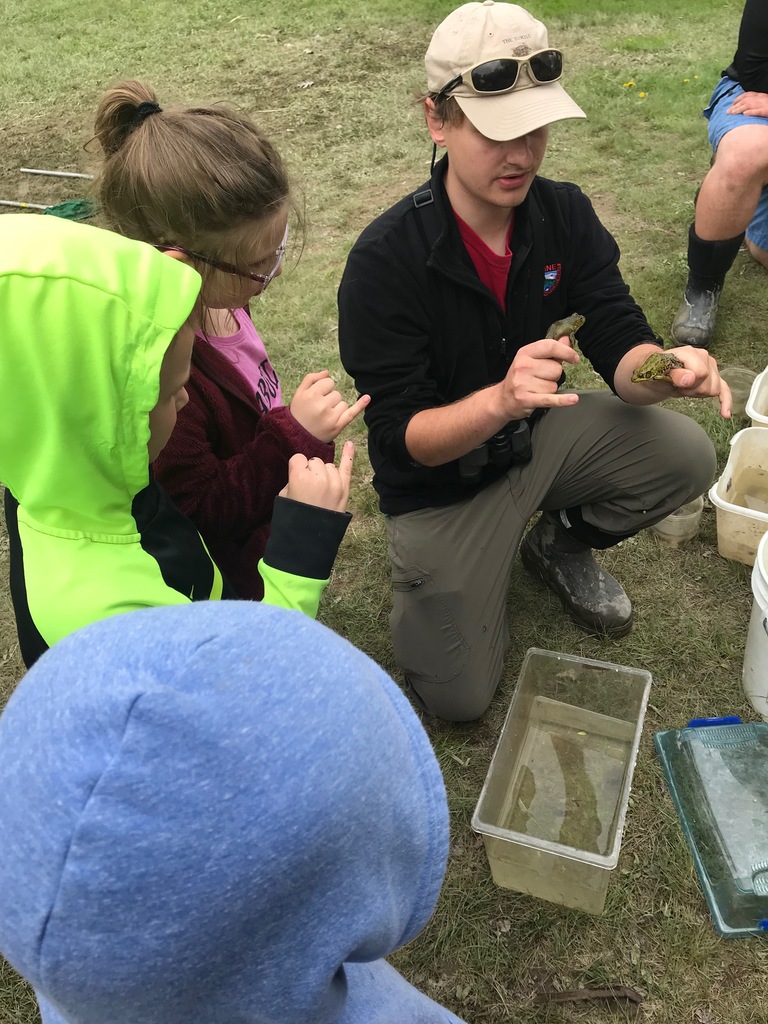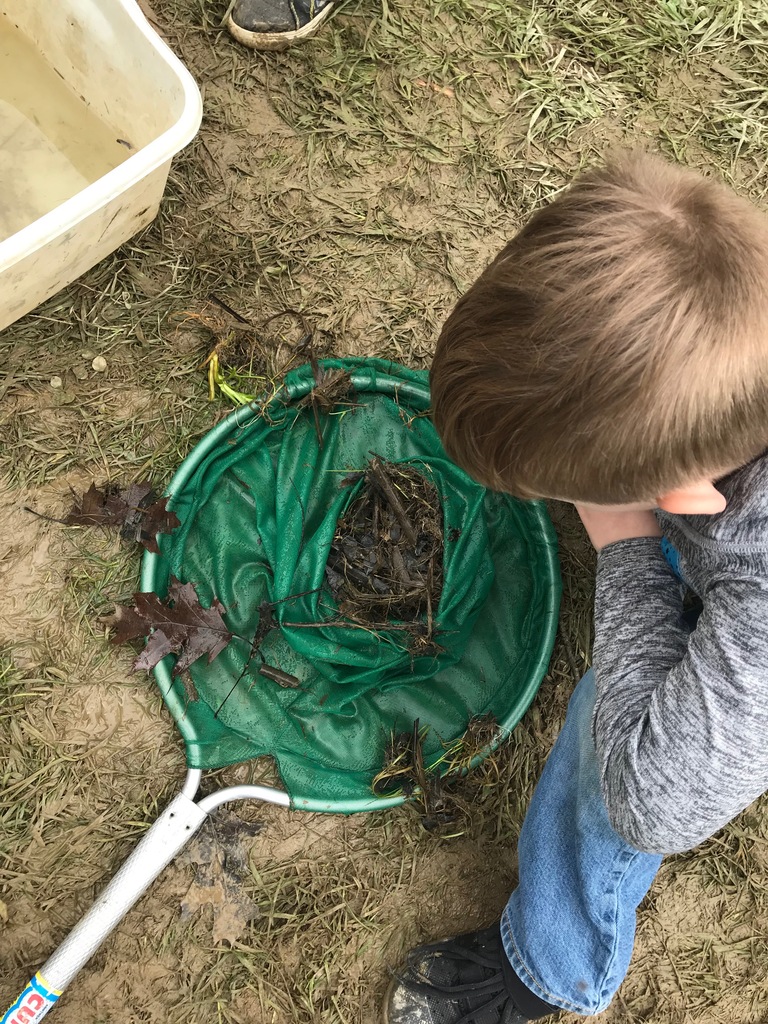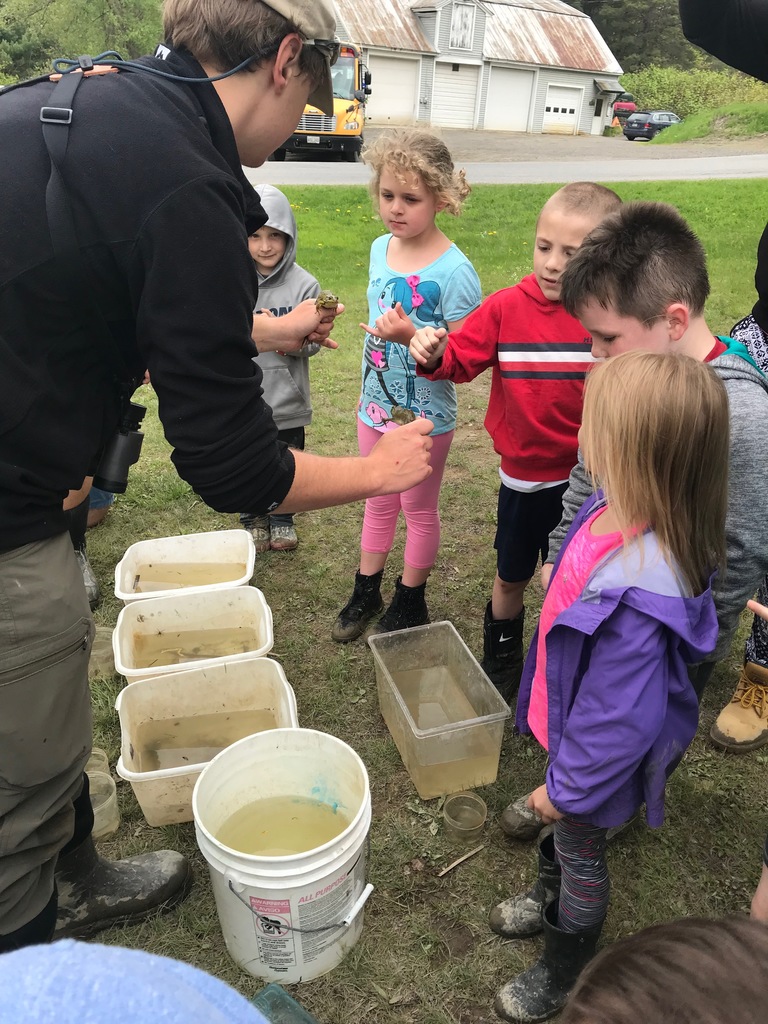 Sixth graders across the district will become civil engineers in the coming weeks. In preparation, students spent a day visiting and sketching/labeling various types of bridges in Clinton, Hinckley, Skowhegan, Norridgewock, Anson, and New Portland. They will use their knowledge about bridge design principles as they design and construct their own bridges, using toothpicks and wood glue. Their bridges will then be tested to see how much weight each is able to hold.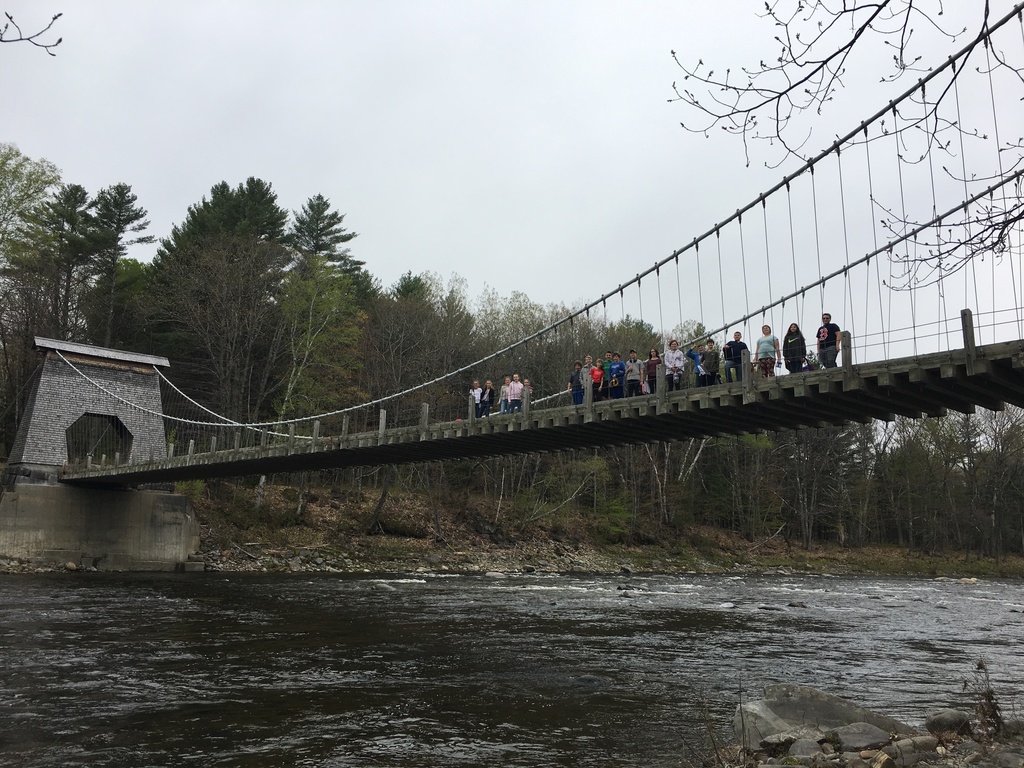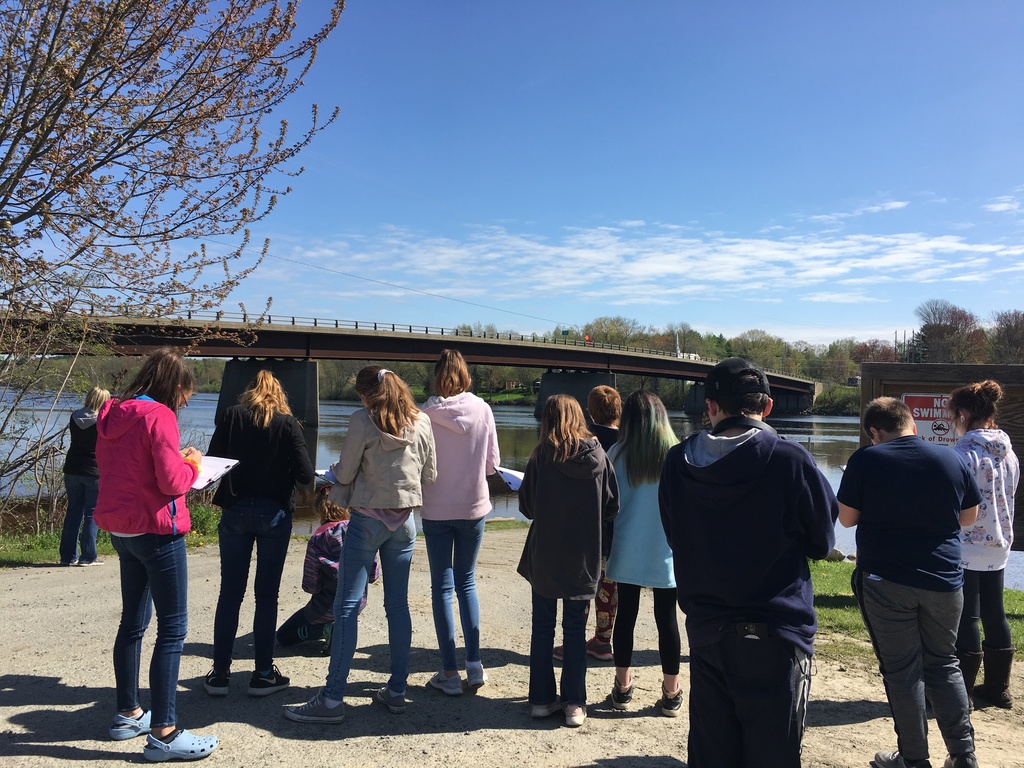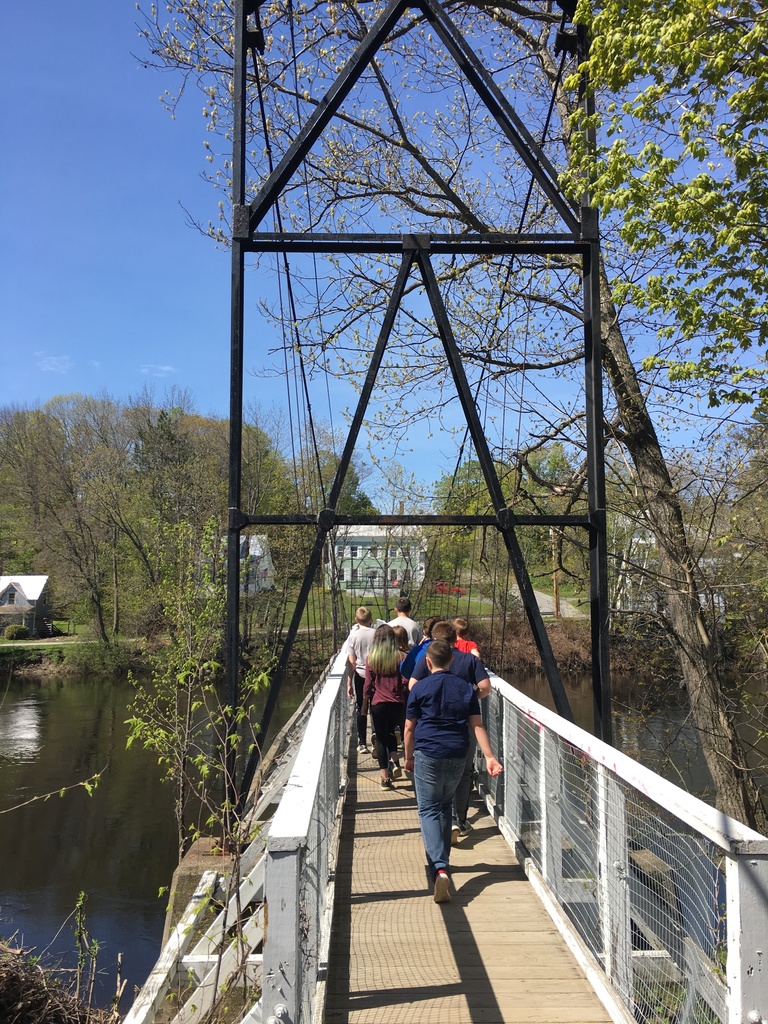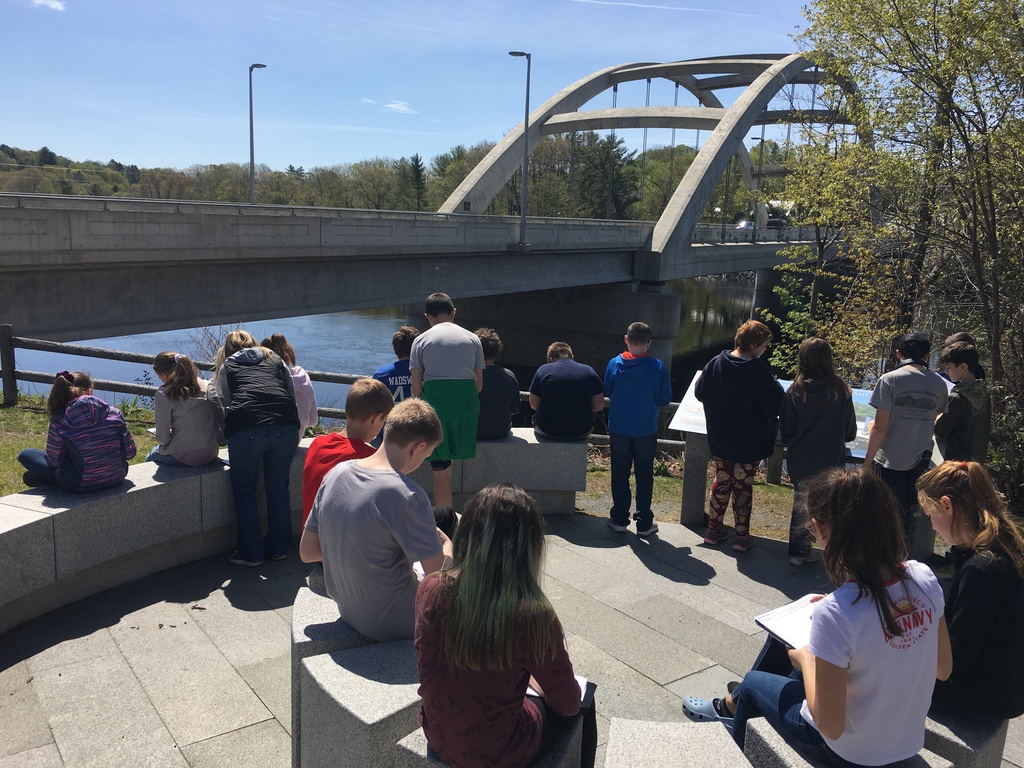 Mrs. Goodrich's 5th grade class went to Olde Fort Western to learn about the French and Indian War and Benedict Arnold. They were able to use hands on learning to set up a camp for soldiers and fire a cannon.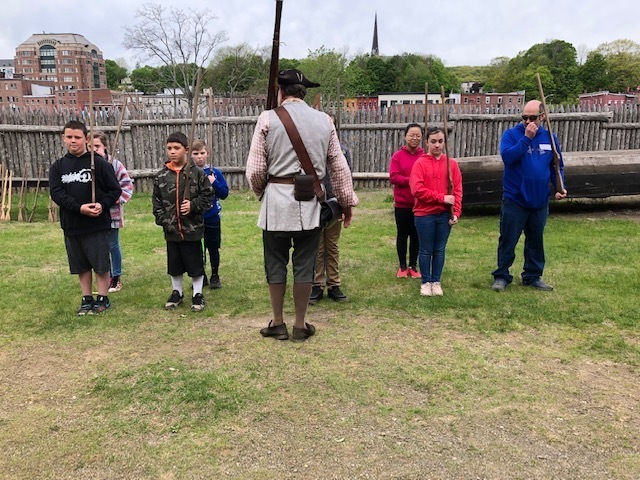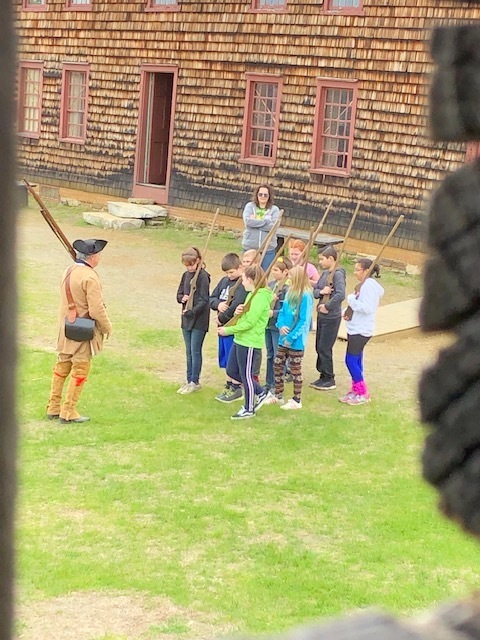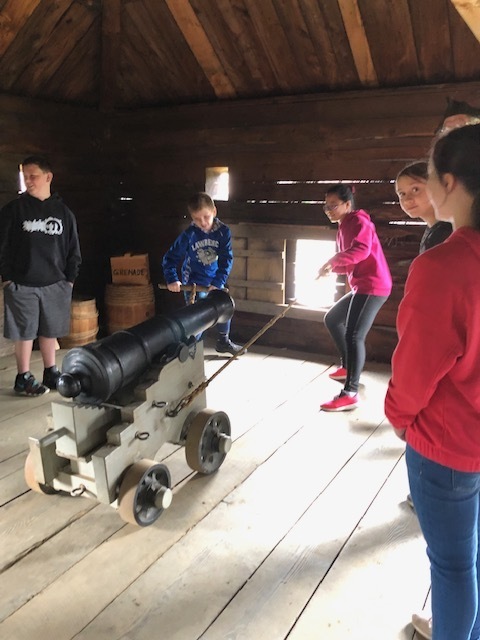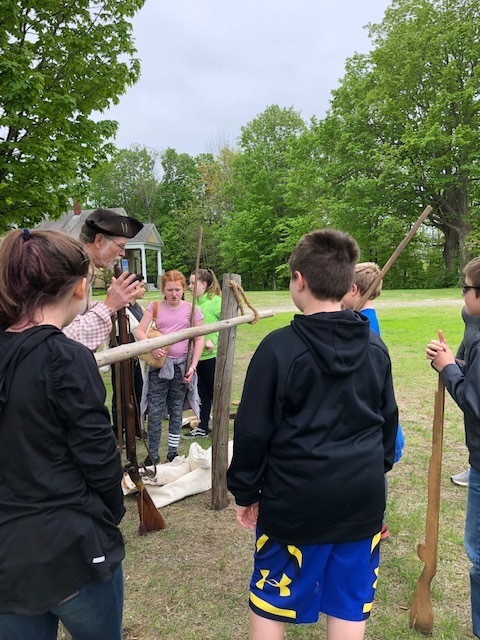 Mrs. Therrien's fifth graders had a wonderful time at The Maine Maritime Museum on Tuesday, May 28th. They enjoyed a scavenger hunt and a guided tour of the ship yard.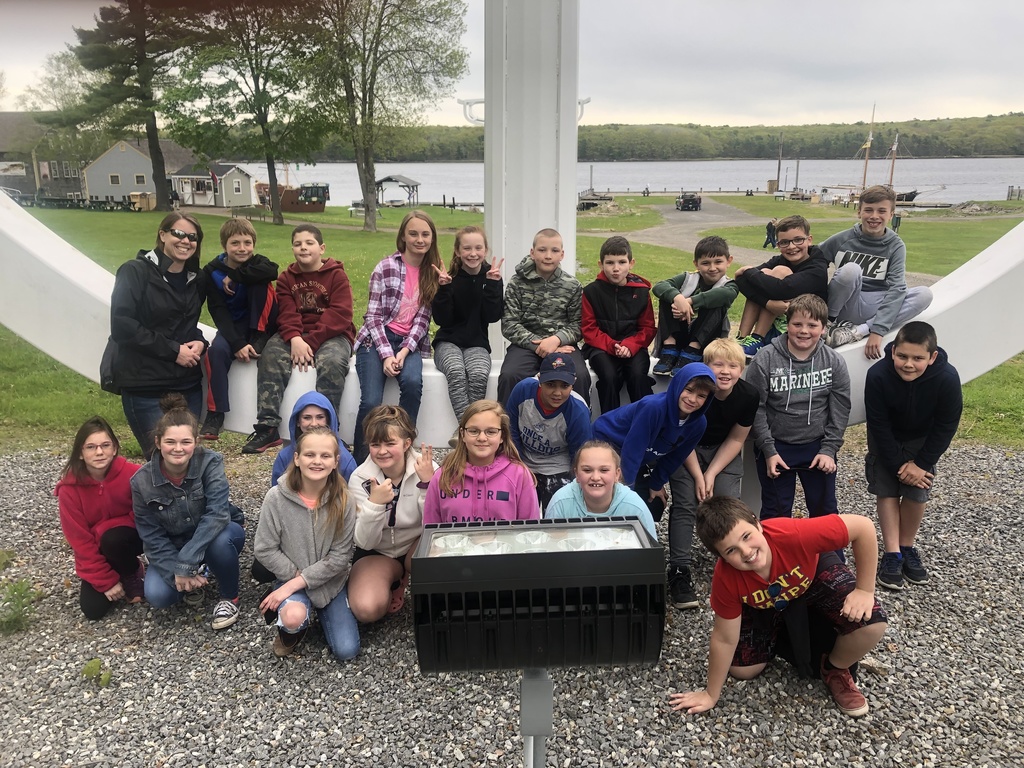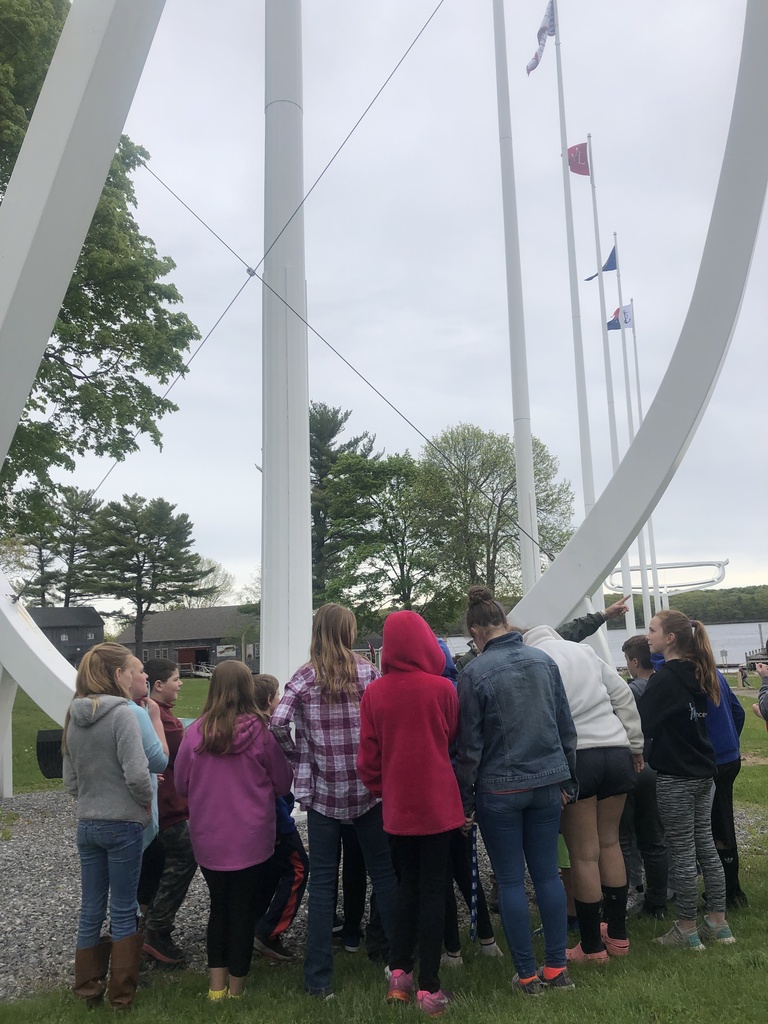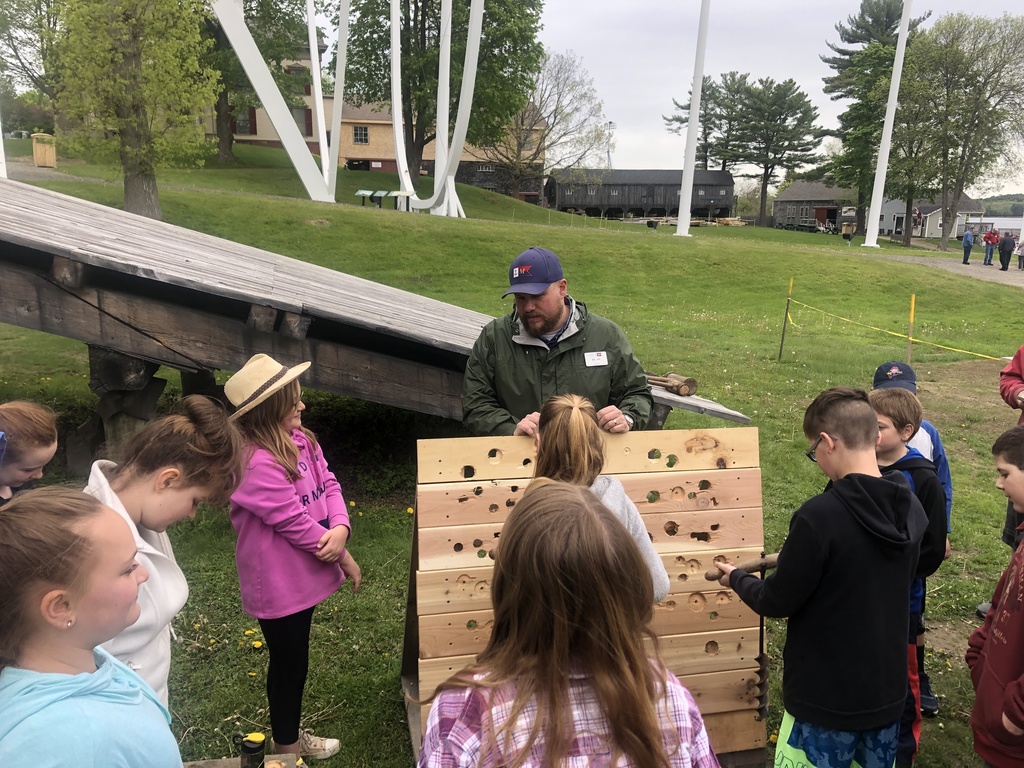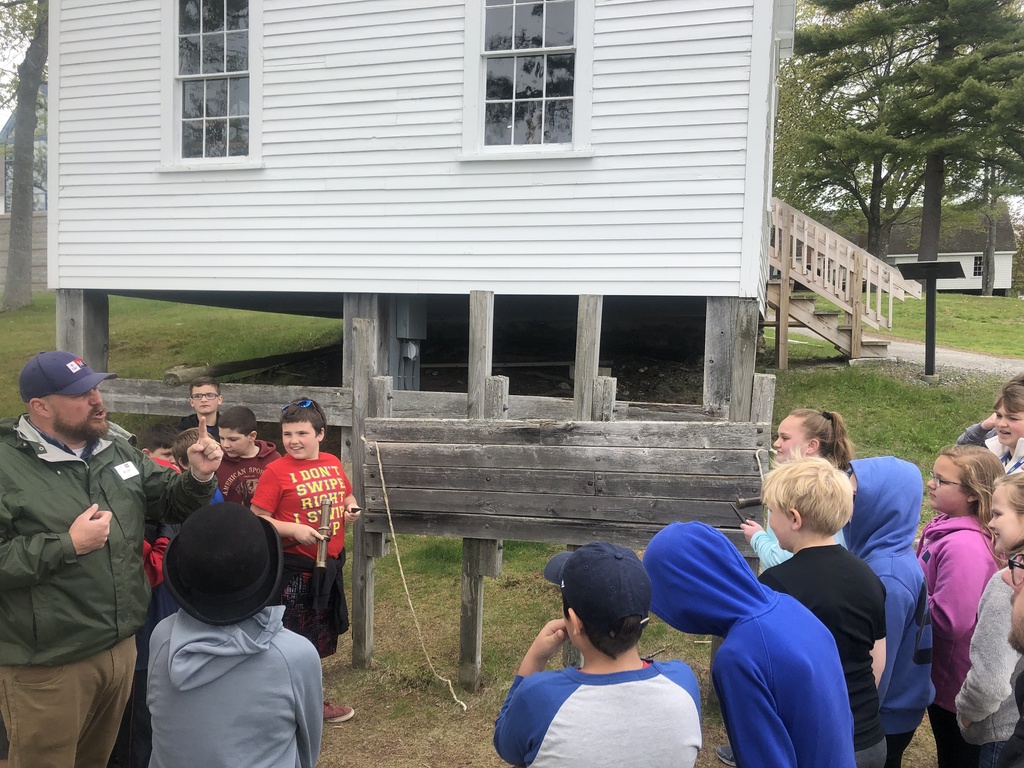 Albion Elementary students in grades 3-6 celebrate working hard and not giving up on the state assessments this Spring! Mrs. Lee treated the students to "Make Your Own Ice Cream Sundaes!" Thanks, Mrs. Lee and super work, Albion students! We are proud of your great efforts!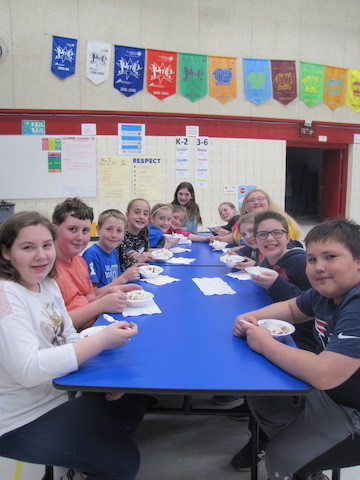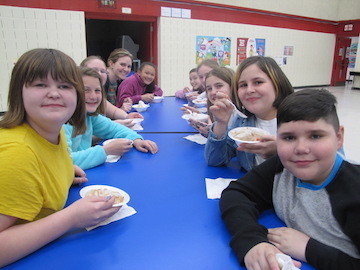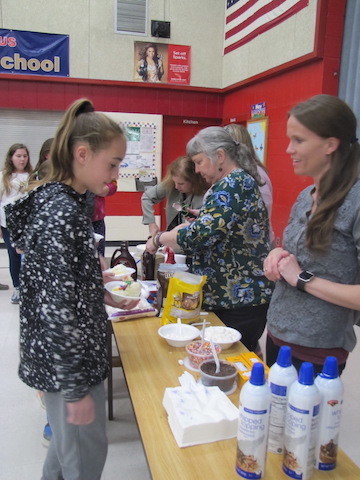 Fifth graders from Ms. Burkhart's class visited the Maine Maritime Museum on Tuesday, May 28th to learn about one of Maine's first economic ventures, ship building. Students enjoyed a hands on program!